Documents and Links
2020 Hazardous Waste Collection POSTPONED
The 2020 Hazardous Waste Collection has been postponed due to COVID-19 response restrictions. We are currently working with our contractor to find an acceptable date in August or September. We will update this site as soon as we have more information. Thank you for your patience.

The City of Alma, in conjunction with the City of St. Louis, provides an annual household hazardous waste disposal program each year.

Hazardous items such as batteries, paints, pesticides/herbicides and cleaning liquids can be dropped off at a designated location. The household hazardous waste disposal service is only provided to Alma and St. Louis Solid Waste customers. No direct fee is charged for this service.

Although the collection of household hazardous waste has been traditionally held the first week of May, this year it will be held during the first week of June.

Call (989) 463-8339 to reserve your drop-off appointment.

NOTE: Used motor oil can be dropped off at the Alma Public Works Garage located at 800 Washington Street at anytime, Monday through Friday, from 7:00 a.m. to 3:30 p.m. Maximum size of container: 1 gallon. Oil Only! No Gasoline! No Antifreeze! Please check in with City personnel at the Public Works Garage.
Compost
The City has a compost pile located across from the Public Works facility on Washington Street. The compost is free and available for self loading.
Fall Leaf Collection
The City of Alma Fall leaf collection program begins in late October and runs through the end of November. Property owners are asked to rake their leaves to the edge of the roadway for collection without putting them in containers. Leaves should not be placed in the traveled portion of the roadway or onto sidewalks or mixed with brush and other yard waste. Please do not place brush on or in leaf piles.

The City will collect the leaves twice during the program in accordance with the schedule found under the "Leaf Collection Information" tab in this page.
Christmas Tree Collection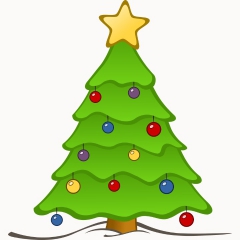 The City of Alma provides a Christmas tree collection during the second full week of January each year.

Residents are requested to place their tree out next to the roadway prior to their normal collection day of the designated week. All hardware and decorations must be removed.