City Commission Meetings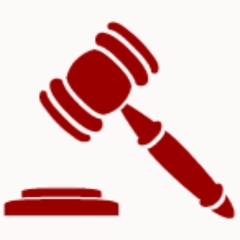 Alma City Commission meetings are held the second and fourth Tuesday of each month at 6:00 pm. Meetings are normally held at the Alma Municipal Building, 525 East Superior Street, Alma, Michigan unless rescheduled due to a conflict with a holiday. To view regular City Commission meeting dates, please visit our City Calendar page.

A link to the agenda packets can be found under Documents and Links on this page by clicking on "Agendas".


Meet the City Commissioners
The City Commission consists of seven members elected at large. At all City elections, four Commissioners are elected. The three candidates who receive the highest number of votes shall serve four year terms while the candidate receiving the fourth highest number of votes serves a two year term.

The Mayor is appointed by the Commission as a whole and is recognized as the executive head of the City for all ceremonial purposes and presides over all meetings of the Commission.
Greg Mapes, Mayor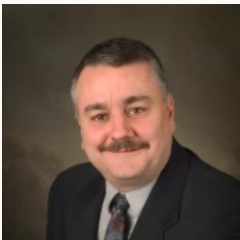 Welcome to our City of Alma Website.
I invite you to continue to browse the pages here to learn a bit more about our home. After that I encourage you to explore Alma in person and witness for yourself the many reasons that I love this city. We take pride in our family focused city, including (but certainly not limited to) sampling our local offering shops and dining options in our vibrant Downtown which is lined with historic buildings.
Alma is set apart by our wonderful educational institutions and public library. Use the library to research our rich industrial heritage, or jump on the broadband to and discover how local manufacturing is on the cutting edge of today's technological advancement. Local learning opportunities begin with early childhood programs and cover technical vocational training, as well as degree programs at our liberal arts institution, Alma College. We are fortunate to host world class educational programs that serve our residents and guests.
Recreational opportunities are bountiful in the area, whether you are in the mood for organized youth and adult activities or the solitude of biking alone on the Fred Meijer Heartland Trail, the options are yours. In addition, the City of Alma maintains 12 unique neighborhood parks with even more family centered options.
Last, but certainly not least, I invite you to enjoy our wonderful shopping and dining options. From world renowned pizza to locally crafted beverages, you can discover your personal and family favorites.
Thank you for visiting our City of Alma Website.
Show More...
Roxann Harrington, Vice Mayor
I moved to Alma in 1996 and love raising my family of three sons here in the city. I enjoy living in town, with sidewalks to walk to the parks, library, Farmer's Market, events at Alma Public Schools or Alma College, interesting shops, restaurants, and friendly neighborhoods. Our close-knit, caring community, including dedicated & hard-working City staff, all contribute to Alma's success and increasing opportunities. I am honored to serve as an Alma City Commissioner and look forward to continue building our future together. "It always seems impossible until it is done." ~Nelson Mandela
Roger Allman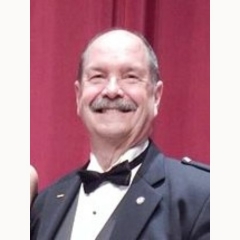 Commissioner Roger Allman has lived in Alma for more than 45 years. Having spent 20 years in the food service business, including teaching vocational food service at Alma High School, and owning his own business (the Ice Cream Junction), and 25 years in the insurance business, his retirement "job" is driving a special ed bus for Dean Transportation. Roger has been active with Gratiot County Players for 30 + years and on the board of Pine River Arts Council. Roger has decided to "Make Alma his own!"
Michelle Pitts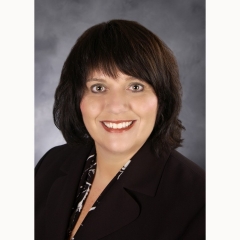 I was born and raised in Alma, I work at Granger Waste Services and have been a City Commissioner since January 2019. In the words of Margaret Mead, "Never doubt that a small group of thoughtful, committed citizens can change the world; indeed, it is the only thing that ever has." Our town is rich with opportunities to become involved. Some of my passions include the Optimist Club, Keep Alma Beautiful, Gratiot Community Foundation and the Women's Resource Center of MidMichigan. Join me as we change OUR world one opportunity at a time.
Daniel Wernick
Commissioner Daniel (Danny) Wernick grew up in Alma and is a proud Alma Panther alumni. Danny is active in local youth sports and in the school system. As a small business owner, he loves to see local growth and development in the downtown district.

Commissioner Wernick is currently serving a four-year term. He was elected to a two-year term in November of 2020, and re-elected to the office in November of 2022.
Andrew Bare
When an opportunity came up in 2006 to return to this city where I was born and where my wife was raised – we knew that there was no other place we wanted to live and raise a family. My entire family enjoys so much that Alma has to offer – including a truly outstanding public library, our vibrant downtown offerings, the beautiful Alma College campus, excellent schools and teachers, the Fred Meijer Heartland Trail, and our numerous unique city events (my personal favorites being the Highland Festival and Come Home to Alma).

It is an honor to serve this city as an Alma City Commissioner. Nothing is more important to me in this role than hearing from the members of this community and listening to your thoughts on what we can do to help make this city the best that it can be. If you have questions or concerns – please don't hesitate to connect with us and share them. As much as I love Alma, together we can continue to make it even better!
Laurie Harrison
I arrived in Alma twenty-seven years ago, not knowing much about the community. I felt right at home almost immediately, and soon learned about the many opportunities available here. Alma has been a great place to raise my two children, and now my grandchildren are being raised here as well. One of my favorite Alma attractions is the downtown and all the unique businesses here. So many small towns have lost their downtowns, but not Alma. Our wonderful citizens continue to support the small businesses, helping to keep the downtown alive and thriving. I truly believe Alma is one of Michigan's best kept secrets.

For twenty-six years, and counting, I have proudly worked as a Nuclear Medicine Technologist at MyMichigan Health-Alma. For almost as many years, I have been an active member of the Gratiot County Players - one of Alma's brightest gems.

I am honored to be serving as an Alma City Commissioner, and am proud to call Alma home.