City Commission Meeting: Tuesday March 24, 2020
To mitigate the spread of COVID-19, protect the public health, and provide essential protections to vulnerable residents of Alma, it is crucial that we take steps to limit in-person contact. These critical mitigation measures include social distancing and limiting the number of people interacting at public gatherings.

To that end,the City of Alma City Commission Meeting scheduled for Tuesday March 24, 2020 will be conducted electronically at 6:00 pm through the City of Alma's You Tube Channel available at this link.

Public comment will be taken during a public hearing to consider an application for an Obsolete Property Rehabilitation Exemption Certificate for TKBennett, LLC at 110 E. Superior, and
during the public comment agenda item at the end of the meeting. Any citizen desiring to make public comment may do so by emailing the city manager prior to the meeting or by calling 989-463-8336 or 989-463-8346 at the appointed times during the meeting.

Thank you for your understanding and patience during this difficult time. Our obligation is to continue to provide the citizens of Alma with the best possible service and open government as possible.
City Commission Meetings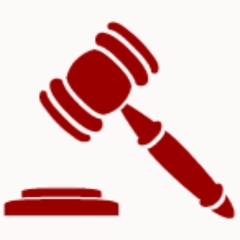 Alma City Commission meetings are held the second and fourth Tuesday of each month at 6:00 pm at the Alma Municipal Building, 525 East Superior Street, Alma, Michigan unless rescheduled due to a conflict with a holiday. To view regular City Commission meeting dates, please visit our City Calendar page.
Meet the City Commissioners
The City Commission consists of seven members elected at large. At all City elections, four Commissioners are elected. The three candidates who receive the highest number of votes shall serve four year terms while the candidate receiving the fourth highest number of votes serves a two year term.

The Mayor is appointed by the Commission as a whole and is recognized as the executive head of the City for all ceremonial purposes and presides over all meetings of the Commission.
Greg Mapes, Mayor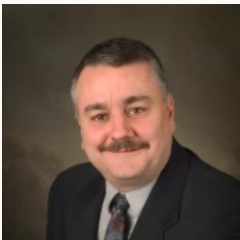 Welcome to our City of Alma Website.
I invite you to continue to browse the pages here to learn a bit more about our home. After that I encourage you to explore Alma in person and witness for yourself the many reasons that I love this city. We take pride in our family focused city, including (but certainly not limited to) sampling our local offering shops and dining options in our vibrant Downtown which is lined with historic buildings.
Alma is set apart by our wonderful educational institutions and public library. Use the library to research our rich industrial heritage, or jump on the broadband to and discover how local manufacturing is on the cutting edge of today's technological advancement. Local learning opportunities begin with early childhood programs and cover technical vocational training, as well as degree programs at our liberal arts institution, Alma College. We are fortunate to host world class educational programs that serve our residents and guests.
Recreational opportunities are bountiful in the area, whether you are in the mood for organized youth and adult activities or the solitude of biking alone on the Fred Meijer Heartland Trail, the options are yours. In addition, the Alma maintains 12 unique neighborhood parks with even more family centered options.
Last, but certainly not least, I invite you to enjoy our wonderful shopping and dining options. From world renowned pizza to locally crafted beverages, you can discover your personal and family favorites.
Thank you for visiting our City of Alma Website
Show More...
Roxann Harrington, Vice Mayor
I moved to Alma in 1996 and love raising my family of three sons here in the city. I enjoy living in town, with sidewalks to walk to the parks, library, Farmer's Market, events at Alma Public Schools or Alma College, interesting shops, restaurants, and friendly neighborhoods. Our close-knit, caring community, including dedicated & hard-working City staff, all contribute to Alma's success and increasing opportunities. I am honored to serve as an Alma City Commissioner and look forward to continue building our future together. "It always seems impossible until it is done." ~Nelson Mandela

Nick Piccolo
Our family joined the Alma community nearly 17 years ago, when I was hired to serve as the Vice President for Student Life at Alma College. I can't think of a better place to live, work, and raise a family. Alma is an attractive community with the charm of a small town featuring unique shops, dining, and many activities. There is no shortage of organizations or interest groups to join.

To be sure, our City is blessed with an abundance of talent. But what sets Alma apart is the passion and commitment of its citizens. We are not shy about addressing community issues and voicing our perspectives. To work well, bodies like the City Commission or School Board rely on engaged citizens. As part of making Alma your own, I encourage you to contact elected officials and city staff with questions, concerns, or suggestions. You might even run for office.

Larry Mott
Roger Allman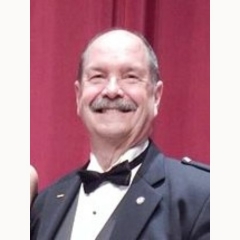 Commissioner Roger Allman has lived in Alma for more than 45 years. Having spent 20 years in the food service business, including teaching vocational food service at Alma High School, and owning his own business (the Ice Cream Junction), and 25 years in the insurance business, his retirement "job" is driving a special ed bus for Dean Transportation. Roger has been active with Gratiot County Players for 30 + years and on the board of Pine River Arts Council. Roger has decided to "Make Alma his own!"
Michelle Pitts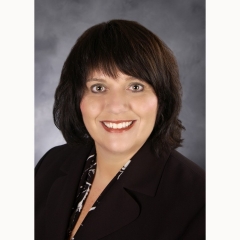 I was born and raised in Alma, I work at Commercial Bank and have been a City Commissioner since January 2019. In the words of Margaret Mead, "Never doubt that a small group of thoughtful, committed citizens can change the world; indeed, it is the only thing that ever has." Our town is rich with opportunities to become involved. Some of my passions include the Optimist Club, Keep Alma Beautiful, Gratiot Community Foundation and the Women's Resource Center of MidMichigan. Join me as we change OUR world one opportunity at a time.
Audra Stahl
Born and raised right here in Alma I am proud to be a part of this community and to serve as an Alma City Commissioner. A quiet little college town with a thriving art scene, a quaint downtown, a beautiful retirement community, and many opportunities for employment the City of Alma is a hidden gem in the middle of the State. Whether you are a first time visitor or lifelong resident there is something for everyone here in Alma. I personally enjoy walking around Alma College's campus, exploring the downtown, the many outdoor summer dining opportunities, and the unique shops. My favorite event of the year is the annual Highland Festival and Games held on the campus of Alma College. Every Memorial Weekend I eagerly anticipate the sound of bagpipes and all of the exciting Scottish activities. If you are looking for a place to visit, a place to raise your family, or a nice place to retire the City of Alma is the place for you. Welcome to our beautiful community!
Show More...